We are a casual group of players who usually play Weekdays Latenight and Weekends UTC. Our average age is 40. Headsets/ Mics are strongly preferred. If that sounds like you, join us!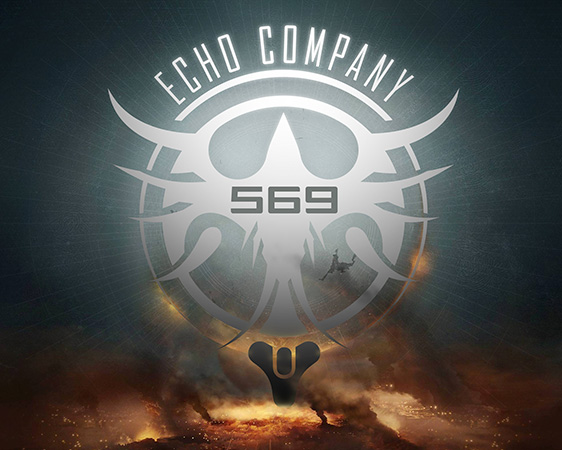 This is a great group of gamers. There is a good mixture of experience and enthusiasm. there has been a lot of help given to first time raiders. If you are new and want some help just ask. There is always a lot of people here that step up and help.





Pack93z, LANCET_Plus10, JackJr2011 & ThreeShadesofBlk are the admins on the Bungie.net side
The great looking logo is courtesy of
nkurence
and his talents. Drop him some Karma if you have a moment.
To provide an extension to our group in terms of numbers and to provide more of a focus on PVP, created a new group
569 PVP Crew
Feel free to request to join as it is set to a private group to somewhat restrict the growth of the group.
As a group, we have set up a discord channel (
Discord Channel Invite
) that has mostly replaced the chat on this site. More fluid, with separated channels and the ability to retain posts longer. Check it out.
With the cap on the clans... the clan on the bungie site has been set to invite only with spots in high demand with the clan bonus engrams for clan activity. Hope to relax that in the near future.