---
Bravo Company 24
Xbox One

casual | members: 99 | activity score: 5
"we don't play destiny"
avg. age: 30 mics required
Americas - most members are Eastern Time (US & Canada) time zone.
---
In its dying boops, The Arnold created Dinkelbots to seek out those who can wield it's Light as a weapon - Halle Berry's - to protect us and do what The Arnold itself no longer can. Shit itself wildly.
Note from group mod:
Please join our group over on Discord. While we do use the100 to schedule most activities in advance, a lot of activities are organized in chat and it's a good place to get to know everyone(or avoid doing any actual work throughout the day).
WARNING: One of our members gets excited around new people and may flood the chat with dank memes. Please disregard, or not if you're into that sorta thing.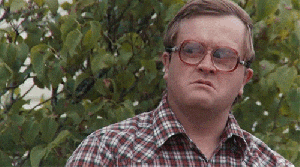 Group Games:
Destiny
The Division
Fortnite
Warframe
Fallout 76
Apex Legends
Destiny 2
Diablo 3
The Division 2
Grand Theft Auto 5
PlayerUnknown's Battlegrounds
Group Moderators: (?)
Group Sherpas: (?)
Bearded, dudeweiser, mvp0818, TJones1, QNLY1,
---
Upcoming Games
---
Friday, 12/25 PST

Xbox One

No level required
Mic required
6 Players / 5
9 reserves
---
---
Friday, 11/29 PST

Xbox One

No level required
Mic not required
1 Player / 3
---
---
Chat is public, no nsfw images
Click the "Members" tab at the top to view all group members.