A mixture of casual and serious PvE and PVP players here to defend the light against the darkness. We are the Wolves. We are the 989.
Note from group mod: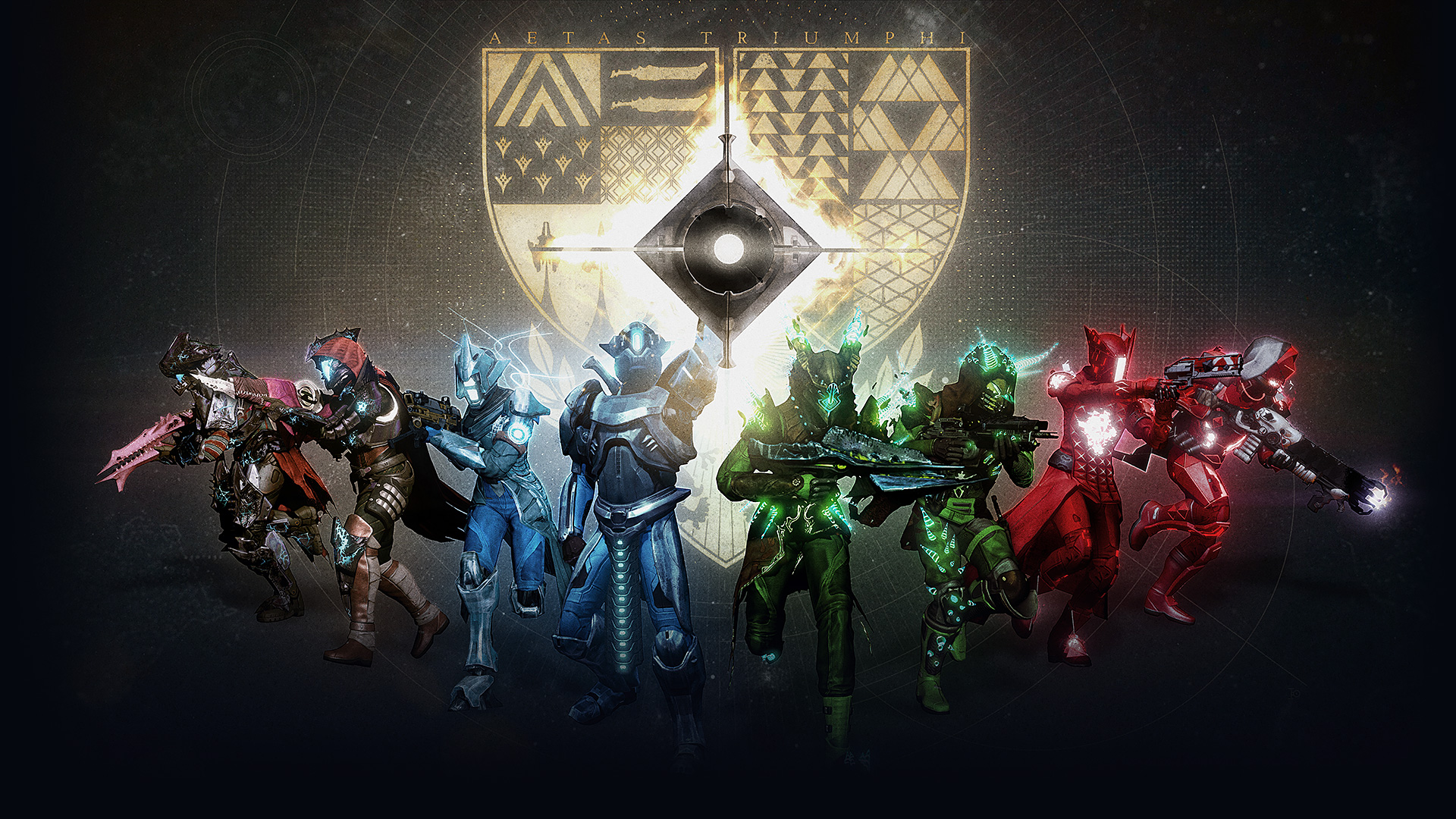 Destiny: Age of Triumph is the final update for Destiny.
The Age of Triumph is sending off Destiny with a bang, with the return of all of the raids, brought in line with the new Light levels. There's new raid gear, weapons, and exotics, a new record book – the works.
► All Raids now include a 390 Light Heroic Mode, bringing them up to endgame levels.
► Both Vault of Glass and Crota's End have been enhanced with their own new Boss Challenges.
► A Weekly Featured Raid has been added to the Director which will activate all Challenges for the selected Raid and provide the best rewards.
► Elemental Primaries have returned as Exotic Adept weapons. Earn all 16 by completing Challenges in the Weekly Featured Raids.
► Blue Flames return for those brave enough to complete the weekly Nightfall Strike.
► Find old and new prizes in Treasure of Ages. Shine as bright as your legend with Triumph armor and new shaders. Deck out your weapons with all-new Ornaments.
► Want to say "Please" and "Thank You" to your fellow Guardians? Both Emotes will be available for free pickup at the Emote Collection in the Tower.
Charlie Company 989 - The Wolves Company
We are here to defend the solar system against the dark scum of the Universe, while enhancing each others experiences and achieving the best we can.
Please introduce yourself using the chat feature on the right including what your looking to get from the company and if your looking for PVE, PVP or both
If you have any questions please contact Wolf Daedalus or one of the Sherpas and we will be happy to help.
We look forward to gaming with you.
Wolf
- Feel free to add new Events as this will ensure the Timezone is correct for all Guardians.
- When creating events make sure you set the session as Group Only otherwise people outside the company will be able to join.
- If you're around for a short time why not use the Playing Right Now Status to let people know your online. This only last an hour.
Group etiquette
We all want to enjoy the gaming world so please stick to the below rules:
No Double Posting
No Witch Hunting
Please ensure you have the correct level posted
Swearing is allowed in chat and game, but please be considerate of other guardians
If you want to organize a game, do so by creating an event rather than using the side chat so all times can be converted to all time zones
When organizing an Event please ensure you give enough notice for people to join
If you have any problems with other members of this group, you can message Wolf Daedalus on Xbox One or report them by following the link to their profile.
Join Us on the Band App
Looking for a Realtime Chat with the group... Join us on Band
We us the Band app to find fill-ins and for organizing on-the-fly pick-up games. The Band chat app is available for all mobile devices and on web browser. Also note that when asked for a face pic you DO NOT need to use one. You can you simply use any picture
Please ensure you user your GamerTag when joining for easier reference!! Applicants are refused if you do not use your GamerTag
Want to join? Click the link below